Flowers in Jewellery and the art of Floriography
A classic, elegant and popular theme throughout jewellery is flowers. The technical term Floriography, translate to 'the language of flowers' which has been used in jewellery since before the Edwardian, Victorian and even Georgian era. Feelings of affection, love and compassion were often communicated through flowers and the Victorians took it upon themselves to create a dictionary of flowers.
Different flowers had different meanings, some of which are still identified with today. Red roses for example, a timeless example of communication of pure and true love. Yellow flowers, often sunflowers, symbolised loyal and infinite friendship. Purple, or violet, meant daydreaming and everyone is familiar with the infamous four-leaf clover.
Jewellery designed around flower, or petal designs have always been popular. This delicate ring features a double flower design made from pearls, centred with diamonds. The spilt shoulder ring dates to the 1900s and is all handcrafted. White flowers signified innocence and purity and the elegance of this dress ring certainly reflects that.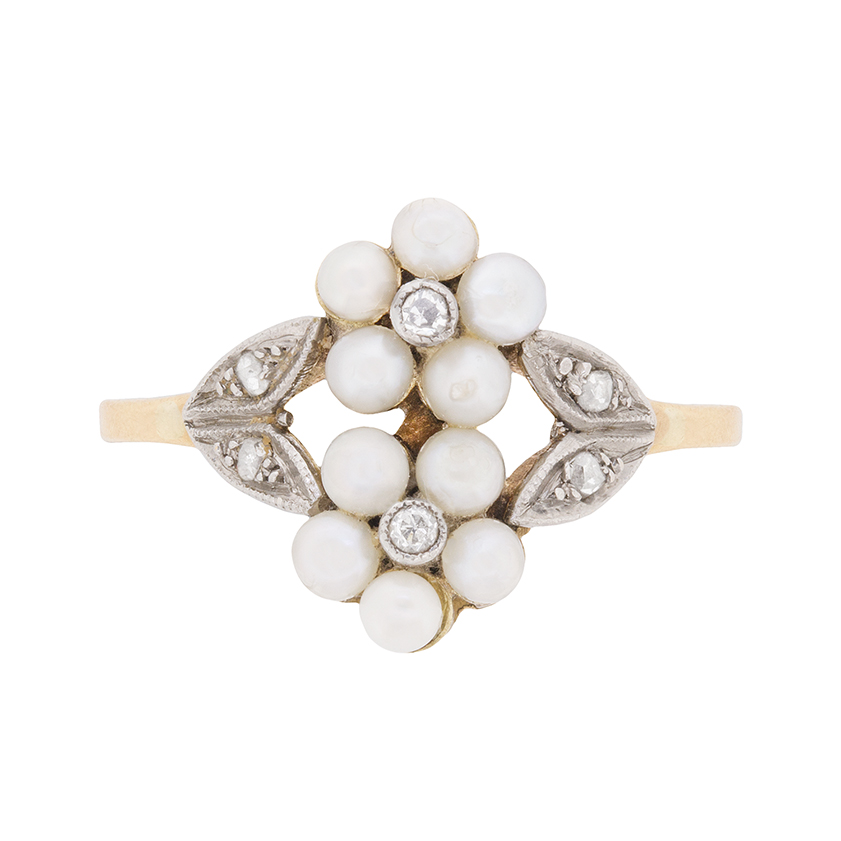 Another flower design which became popular throughout the 1950s, 60s and 70s, was the large diamond cluster. The diamonds were set to look like petals in concentric circles. The first ring is an example of a 1950s piece featuring round brilliants. The centre diamond is larger, whilst the outer halo signifies the petals. The claw work also makes the piece look flowery in design, rather than a rub over setting.
However, having said that, the rub over design can also work beautifully too, as it does with this stunning sapphire ring. Sapphires were often used in floral pieces of jewellery and this ring, dating to the 1960s, is a perfect example. The refined rub over setting makes the design a little softer.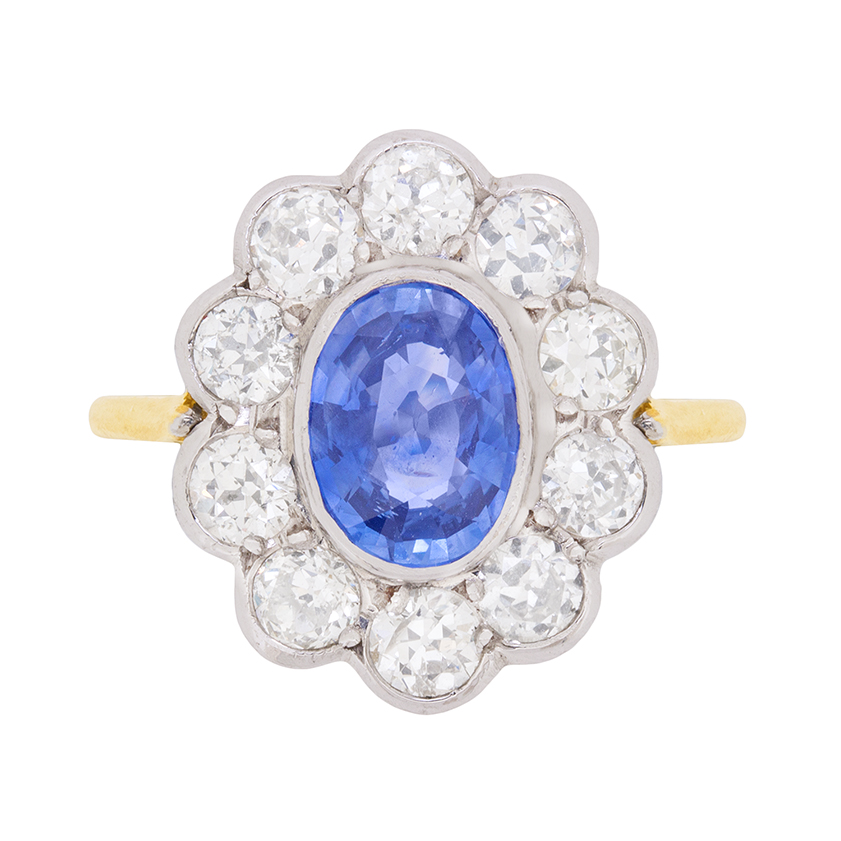 The 1970s design shows off the wire basket work, which became hugely popular all the way through the 80s as well. All the sparkling diamonds are the same size and have been positioned to form a flower. The claw setting makes the petals and the tapered shoulders allow the design to be the centre piece.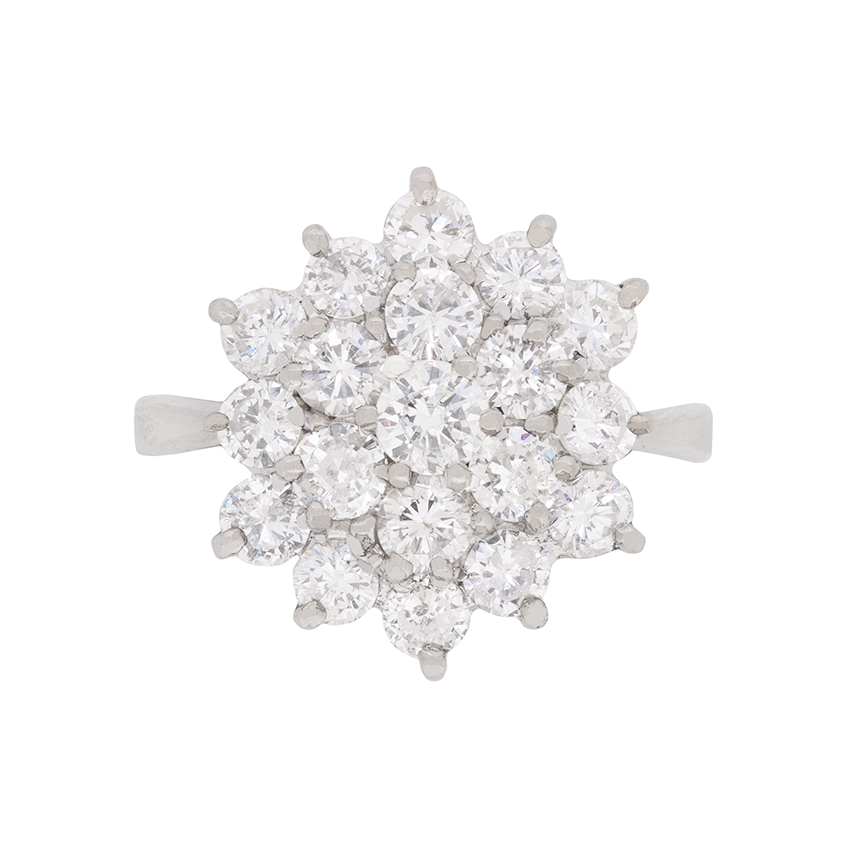 If you would like to look at any of our floral rings, then please get in touch. We have a wide selection of antique and vintage pieces which speak the language of floriography.