A Brief History of Cufflinks: A great gift for Father's Day
A brief history of cufflinks: A great gift for Father's Day
Picking a gift for Father's Day can always be tricky. Do you go with classic mug? Perhaps a new wallet, or a fancy new shirt? Jewellery is a fabulous gift and your Dad is going to need some beautiful cufflinks to go with that fancy new shirt.
Cufflinks date back to the 1200s, however were only thin pieces of material used to fasten clothes. It wasn't until the seventeenth century that cufflinks became a piece of jewellery. Small pieces of gold or silver were fashioned into buttons, which were held together with material. This was a sign of status in this period and it was mostly noblemen who would don this fashion.
One hundred years later a smart German immigrant had the idea of using the same machines which make bullets, to create cufflinks. Using this method, he was able to mass produce much cheaper cufflinks and make them available to all walks to life. Whilst this was happening, the more ornate and intricate cufflinks were also being developed. The most sought-after design was miniature paintings, which had the bauble effect.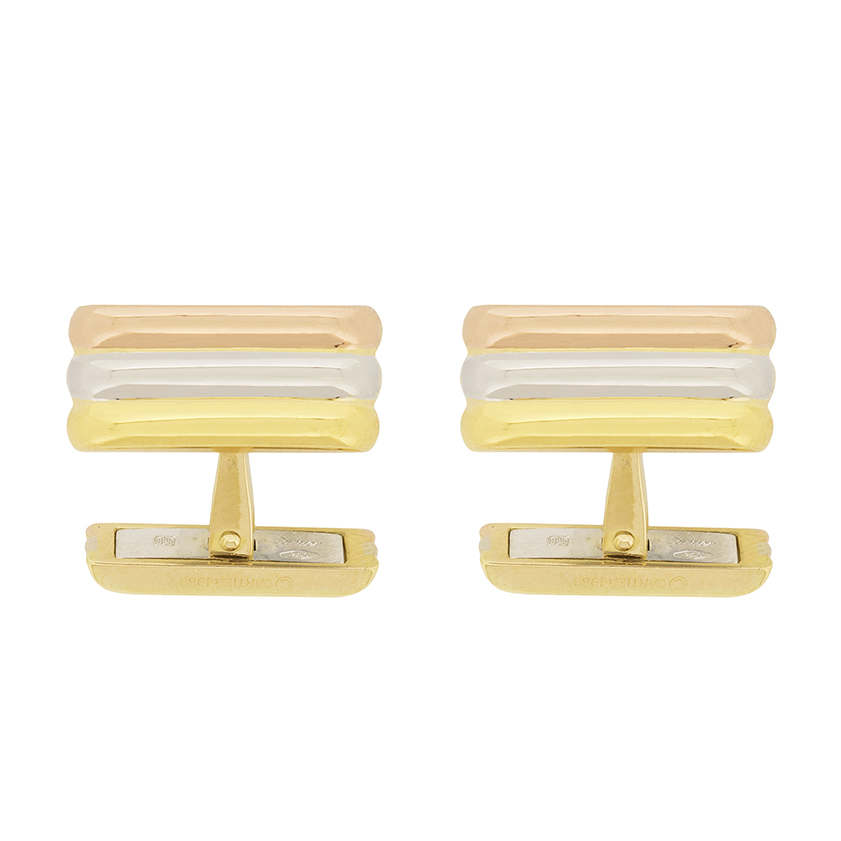 Moving forward to the 1800s and matching your cufflinks to the buttons on your shirt had become a fashion statement. This was particularly used within formal occasions. By this time as well, after the industrial revolution, most of the middle class has adopted wearing cufflinks. The middle class were able to wear replicas, as the main gemstones were expensive. Paste, glass and rhinestones were used as simulants for diamonds and steel or copper used rather than white or yellow gold.
Rose cut diamonds were particularly popular all the way through the Georgian and Victorian period. The other popular option was enamel throughout the Victorian and Edwardian period. However, it was the art deco period which pushed it from the middle class, to the upper class. Classic jewellery designers such as Faberge, Cartier and Tiffany were starting to produce cufflink jewellery and using enamel to decorate. The art nouveau period was a huge turning point for designers making more men's jewellery and cufflinks were at the forefront.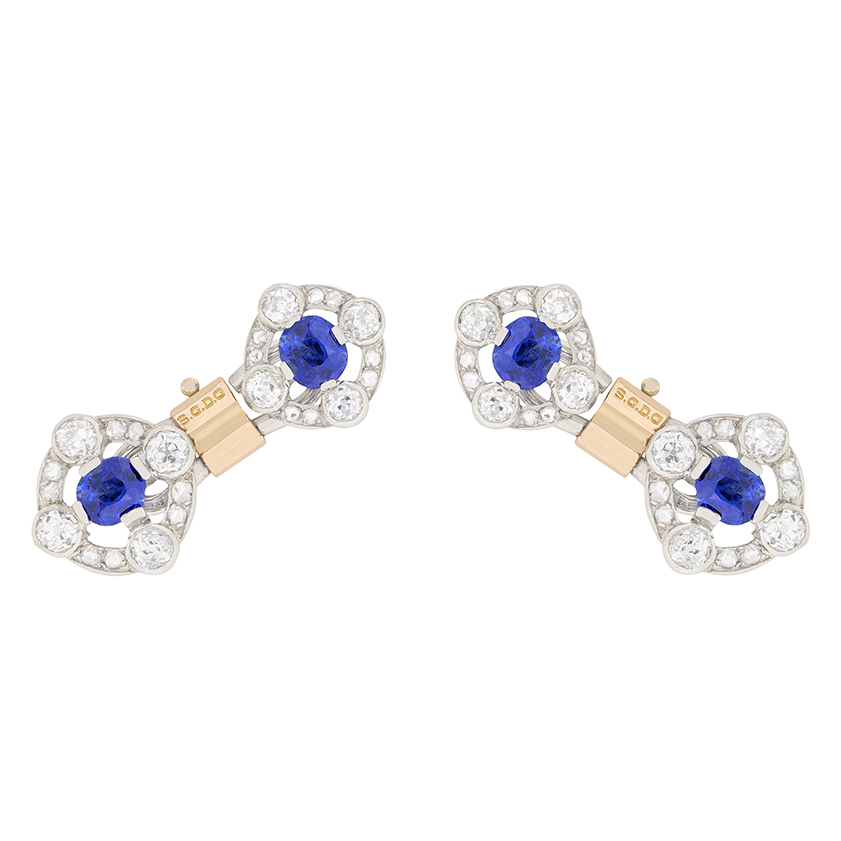 The way that cufflinks were also being designed in terms of their fastening and hinges was changing, the use of rods and snap shut fasteners had become an industry standard. These were also made from silver and gold to add to the intricate and luxury feel. It was in 1924 that the Boyer Company created as fastener which was a tilting stock between a double stem fixed to the base. This is now the most common fastener used, even in 2019. Throughout the 50s, the curved bar encompassing the cuff from one side to another was popular, known as the stirrup and the 70s shirts were made with 'built-in' cufflinks. This, unfortunately, did not last long in the public favour.
Moving into the 1990s and the French cufflink had made a dramatic come back after falling out of fashion. It was originally the most popular choice back in the 1840s, the beginning of the Victorian era. The nineties saw more designers such as Paul Smith and Gucci creating cufflinks and expanding their range which allowed a younger audience access.
Cufflinks now are worn all over the world, mostly by the middle and upper classes. They are a beautiful accessory to shirts and there are so many designs, gemstones, metals and prices out there, that they can be bought for and by anyone.